Spaying and neutering animals is the best long-term solution to pet overpopulation. It also improves the quality of life for the animals.
Pets that are spayed/neutered have a reduced risk of certain types of cancer and other diseases.
Spayed females cannot get uterine or ovarian cancer and are at a reduced risk for breast cancer.
Neutered males cannot get testicular cancer.
These pets are also less aggressive, more relaxed, and frequently more affectionate. They have a reduced tendency to fight other animals because hormone levels are lowered.
Pets who are spayed/neutered wander less in search of mates and stay closer to home.
The pet owner who has their pet fixed is an integral part of our spay/neuter campaign with the ultimate goal of no more homeless pets.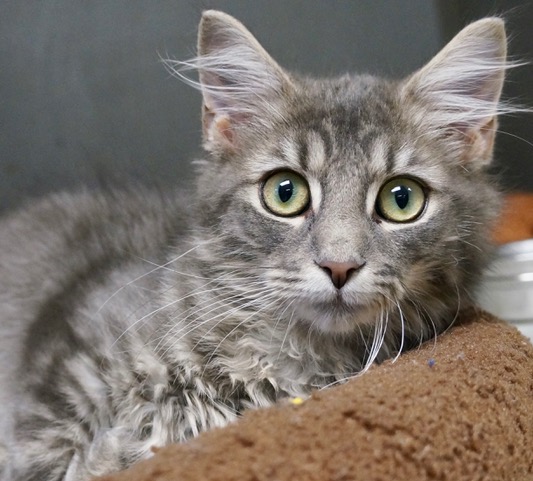 No matter what the circumstances in which a homeless animal ends up in a shelter, half of them will die even though most of them are perfectly healthy and adoptable. Every animals's life has value. The fact that most are healthy and affectionate when they are killed makes their deaths all the more unnecessary and poignant. We have the obligation to meet the challenge of reducing the number of needless animal deaths. 
Facts about pet overpopulation:
An unspayed cat can give birth to 8-12 kittens each year and an unspayed dog can give birth to 6-10 puppies each year.
The average cost for a shelter to handle a homeless animal is around $200.
Every eight seconds, a cat or dog is euthanized in an animal shelter in the United States. Annually, more than 3 million animals are euthanized in shelters.
More than $1 billion is spent each year to provide community animal control services and care for homeless animals.
Between six and eight million cats and dogs enter animal shelters every year in the United States, but only about half of them make it out alive.
What you can do:
If your own pet is not spayed or neutered, schedule surgery immediately. There are many low cost options available. Please contact your local shelter if help is needed. 
If your pet is already spayed or neutered, sponsor spay/neuter surgery for an animal awaiting adoption at a local shelter, a feral cat, or the pet of someone in need of financial assistance.
More helpful links…
SPCA organizations around the U.S. and other animal organizations are a great source of pet education and information to keep your pets safe.
Here are two that you might find helpful.
Microchipping your pet Home Again     Microchip ID
The links above are provided as a courtesy to pet owners. Although BASS has respect for all SPCA organizations, BASS is not connected with any of these organizations, companies, or their affiliates. These links are only provided for informational purposes.